Personalization Made Easy With "Thunder" IoT Cloud
A new cloud offering thunder has changed "Internet-of-Things" to "Internet-of-Customers" in Salesforce. Thunder aims to connect events from sensors, applications and devices with Salesforce. Organizations can interact with the customers in a more customized way by the use of thunder. Thunder is an immensely scalable and real-time processing engine that is a part of App Cloud which is an integrated set of platform services in Salesforce.
Salesforce's new IoT cloud- thunder connects the customers with data from various devices namely phones and data from other websites, interactions and blogs. Salesforce users tend to interact with the customers with more dedication. Thunder is built on open-source technologies namely Kafka for messaging, Storm for data distribution, Spark for data processing, Cassandra serve as the database and Heroku which is a PaaS provider that integrates with the cloud services.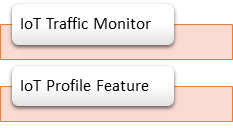 IoT traffic monitor and IoT profile feature are the updates which came in thunder. IoT traffic monitor empowers the enterprises to manage all the devices and track their progress. IoT profiles feature combines the data from customer's IoT device with the Salesforce data.
Transform Experiences With MyIoT
MyIoT is regarded as the future of Salesforce IoT which is started with Salesforce IoT Explorer. IoT Explorer provides with an easy-to-use and low-code interface. Customers can use point and click approach which creates rules-based automation for the devices which are connected.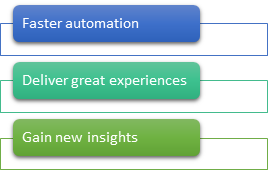 Data is of no importance without a framework. By connecting the devices and applications with the Salesforce platform, IoT Explorer makes it easy for the customers to access the data effortlessly. The integration, dedicated engagement makes the sales, service and market the fundamental value for the IoT Explorer. Salesforce has merged automation, intelligence and customization through myIoT.
Salesforce Renovating the Way Users Work
Salesforce has also came up with new upgrades on its products namely mySalesforce, myEinstein, myLightning, myTrailhead and Quip Collaboration Platform. mySalesforce is a platform service which extends the look and feel of the mobile applications built on the Salesforce Lightning Framework. With enhancing the customization in Lightning platform Salesforce has come up with myLightning, which provides its users with more custom experience by building dynamic pages and additional automation tools namely Lightning Flow which will update the user actions.
With myEinstein users can built custom Artificial Intelligence apps across Salesforce and empowering the product with Einstein App Builder and Einstein Bots. Salesforce has extended its platform by integration of Live Apps and Workflow Templates by introducing the Quip Collaboration Platform.
Salesforce is also growing its infrastructure by using Google Cloud Platform. This would enhance and provide more detailed insights from customer data exploration. The new association leverages the complete value of Google Cloud. Salesforce has named it as G-Suite which is considered as its productivity and email provider.

HyTechPro, as a Partner
HyTechPro is a global IT service provider unleashing the full potential of businesses, revamping their process and assisting them to administer products, customers, employees and partners. Our Salesforce Customer Satisfaction (CSAT) of 9.64/10 is a testimony to the success we have delivered to our customers.
From Salesforce CRM Consultation to Data Management and Migration to implementation, we hold in-depth expertise. With more than a decade of experience of serving clients across the globe, our customers are enjoying prodigious perks with our Consultation, Customization and Upgradation of salesforce services. Our experts will let you identify where do you stand in the marketplace, what your enterprise needs and what will be your transformation journey map.
Come forward with your idea, if you have any or let us give an opportunity to develop a provoking solution for your enterprise.
Let us know, what you think.